23
people 👁️ing this randomly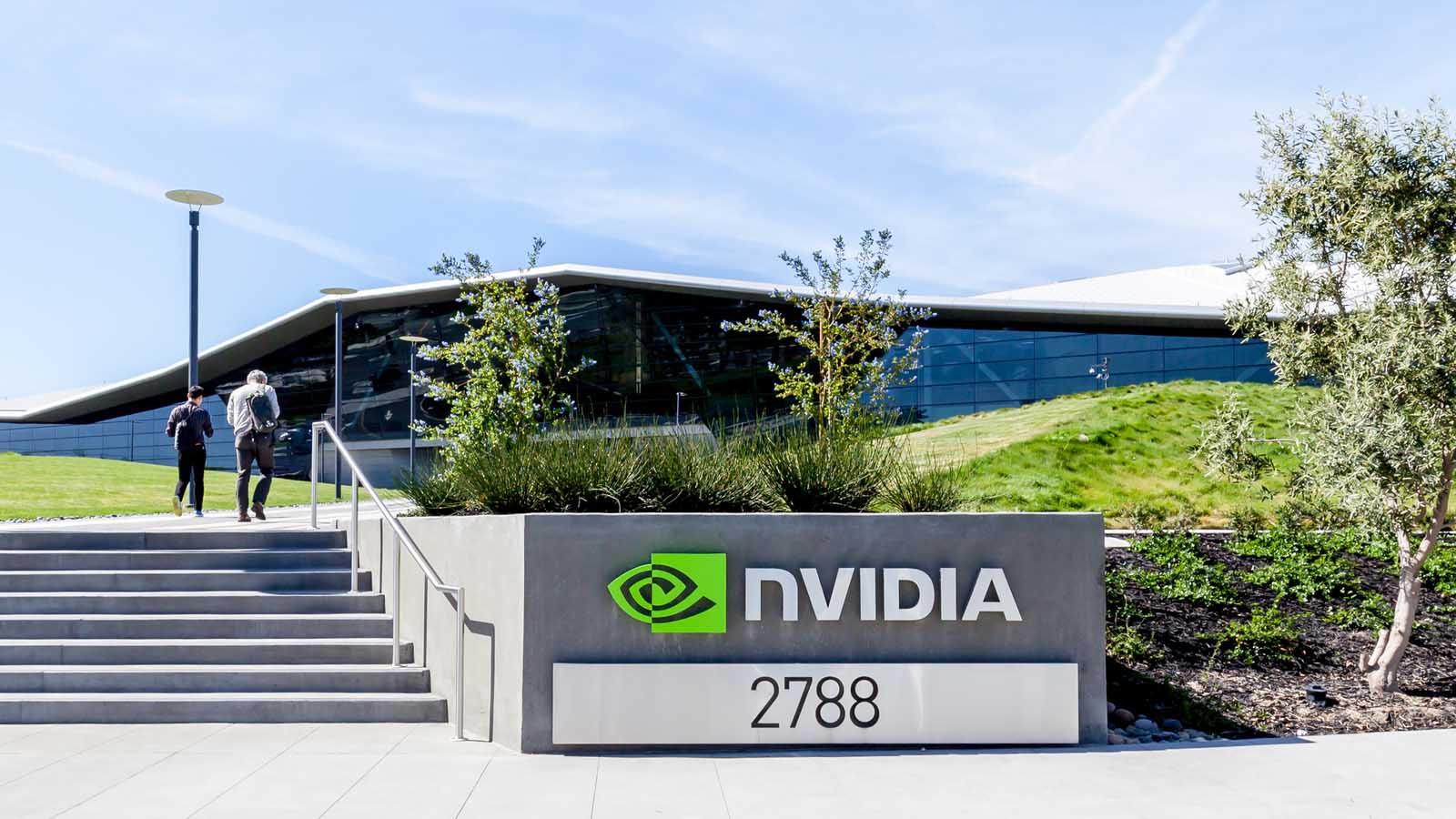 Nvidia (NASDAQ:NVDA) had another killer year in 2021. In November, the company reported Q3 earnings that set new records and offered guidance for the fourth quarter that was well above what Wall Street had been expecting. While the Q3 numbers sent NVDA stock to record highs, it soon gave back the gains.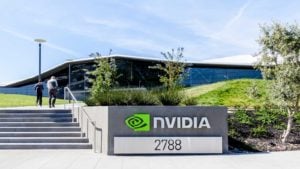 Source: JHVEPhoto / Shutterstock.com
At this point, Nvidia is right where it was in early November, and down 11% from its post-Q3 high close. Is the shine off Nvidia, or does this stall in growth offer an investment opportunity?
Nvidia shares have been a growth showcase. Over the past 5 years, investors have enjoyed an impressive 996% return — despite the plateauing of growth over the past two months.
NVDA is a "B" rated stock in Portfolio Grader. Shares in the company have a consensus "overweight" rating among the analysts tracked by the Wall Street Journal. With another round of record financials is expected in mid-February when Nvidia reports its Q4 earnings.
Anyone who has been sitting on the fence about snapping up NVDA stock should consider making a move soon. Here's more on why that's the case.
A Record Third Quarter Showed Nvidia's Strength
Let's have a quick look back at Nvidia's last quarter. It showed a company firing on all cylinders and was the catalyst for Nvidia's stock closing at several new all-time highs through the last two weeks of November.
The company reported record Q3 revenue of $7.1 billion, a 50% year-over-year increase. Adjusted earnings per share were $1.17, up 60% YoY and well over analyst expectations. Nvidia's data center revenue was up 55%, setting a new record at $2.94 billion. Gaming revenue was $3.22 billion — up 42% YoY, and another record.
It's only natural that this performance saw NVDA stock spike.
Q4 Guidance Bodes Well for a Return to Growth for NVDA
Nvidia's third quarter impressed analysts, but so did its guidance for Q4. Last year, Nvidia delivered revenue of $5.0 billion for its Q4 fiscal 2021. That was a record. For its Q4 fiscal 2022. Nvidia has issued guidance of $7.4 billion, plus or minus 2%. That would be another barn-burner of a quarter, with YoY growth in the 48% range. The guidance beat analyst expectations by $500 million.
If the company follows through and delivers that Q4 revenue — along with what is a virtual lock to be record full-year revenue — in February, that could be the catalyst that kicks NVDA stock back into growth mode.
A Word About the Omniverse
There has been plenty of talk recently about the Metaverse. Sometimes lost in that discussion has been the Omniverse. Nvidia's take on a virtual world has actually been in existence in beta form for over a year. 50,000 creators are already involved in the Omniverse. In Nvidia's third-quarter earnings, the company's CEO hinted the Omniverse's virtual worlds are "the tip of the iceberg of what's to come."
Companies are already finding value in the Omniverse, which Nvidia sees as being a virtual platform ideal for collaboration, customer service and video conferencing. Uptake means revenue for Nvidia, not the least of which will be increased sales of the graphics cards, AI technology and data center solutions that drive the simulations.
The Omniverse may not pay dividends right now, but it is the kind of technological leap that will help to drive future growth in Nvida's stock.
Bottom Line on NVDA Stock
The biggest knock against NVDA is actually one of the reasons why it's well worth considering.
Shares in the company are currently sitting about where they were in early November. There has been plenty of movement — NVDA stock hit several new record high closes during that time, but it has also experienced big dips. Just when it looks like it might be kicking back into growth, the recovery sputters.
The last time I wrote about Nvidia, it was on just such an occasion. An analyst report on the cloud computing market lit a match under NVDA, but the rally was short-lived.   
Nvidia shares have plateaued like this in the past. In fact, they followed almost the exact same pattern between mid-November 2019 and mid-March 2020. At that point, they kicked back into explosive growth territory.
There's no guarantee that history will repeat itself, but this is Nvidia we're talking about. The company has incredible growth momentum and it's delivering record revenue in multiple divisions. Critically, Nvidia is not content to sit on its current technology, the company continues to push into futuristic new opportunities like the Omniverse that hold the promise of unlocking future growth. 
The fact that NVDA stock has been effectively stalled for the past two months might give cautious investors pause, but I see it as an opportunity. With the countdown on to Nvidia's fourth quarter earnings, it's one that seems unlikely to last for much longer.
On the date of publication, Louis Navellier had a long position in NVDA. Louis Navellier did not have (either directly or indirectly) any other positions in the securities mentioned in this article. InvestorPlace Research Staff member primarily responsible for this article did not hold (either directly or indirectly) any positions in the securities mentioned in this article.
Louis Navellier, who has been called "one of the most important money managers of our time," has broken the silence in this shocking "tell all" video… exposing one of the most shocking events in our country's history… and the one move every American needs to make today.